Tired of struggling with iTunes? Meet 3uTools, a user-friendly free utility that makes managing your iPhone, iPod Touch, or other iOS devices from your computer a breeze. Let's explore its key features while keeping things straightforward.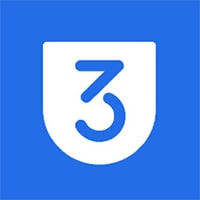 3utools Efficient Device Management
3uTools allows you to easily install, uninstall, and restore apps and folders on your iOS device directly from your computer. Its user-friendly interface makes managing audio, video files, images, apps, eBooks, and more a piece of cake.
Easy Jailbreaking
With 3uTools, jailbreaking your iOS device is easy. It offers a one-click jailbreaking option with features like SHSH backup and updating or downgrading the baseband. Take control of iOS updates, manually start them, or turn off update notifications.
Useful Flashing Tools
This is great for updating iOS devices in normal, DFU, or recovery mode. You'll find these tools under the 'More' tab within 'Firmware,' with automatic firmware matching for a smoother experience.
User-Friendly 3utools Interface
Navigating 3uTools is straightforward thanks to its simple layout and well-organized functions. If you need help, there's a built-in Help section.
Effortless Backup and Restore
3uTools simplifies data backup, allowing you to easily back up to your computer. Export data from your mobile device with ease, ensuring the safety of personal information, photos, and audio files.
Various Tasks at Your Fingertips
Beyond the basics, This app lets you get apps, ringtones, and wallpapers with ease. Manage apps, audio, videos, and more. Plus, get detailed device info.
Windows Compatibility
This works with Windows 7, 8.1, 10, 11, Vista, and XP, supporting 32-bit and 64-bit systems.
3uTools is Free!
Best of all, 3uTools is completely free. Download it for your 32-bit Windows system and simplify your iOS device management.
In Summary:
Simple jailbreaking
Powerful updating tools
User-friendly interface
Easy data backup and restore
Versatile media management
Windows compatibility
Free access
With 3uTools, managing your iOS device is easier than ever. Say goodbye to iTunes and enjoy the simplicity of this outstanding alternative